MKW presents: Bash at the Bay II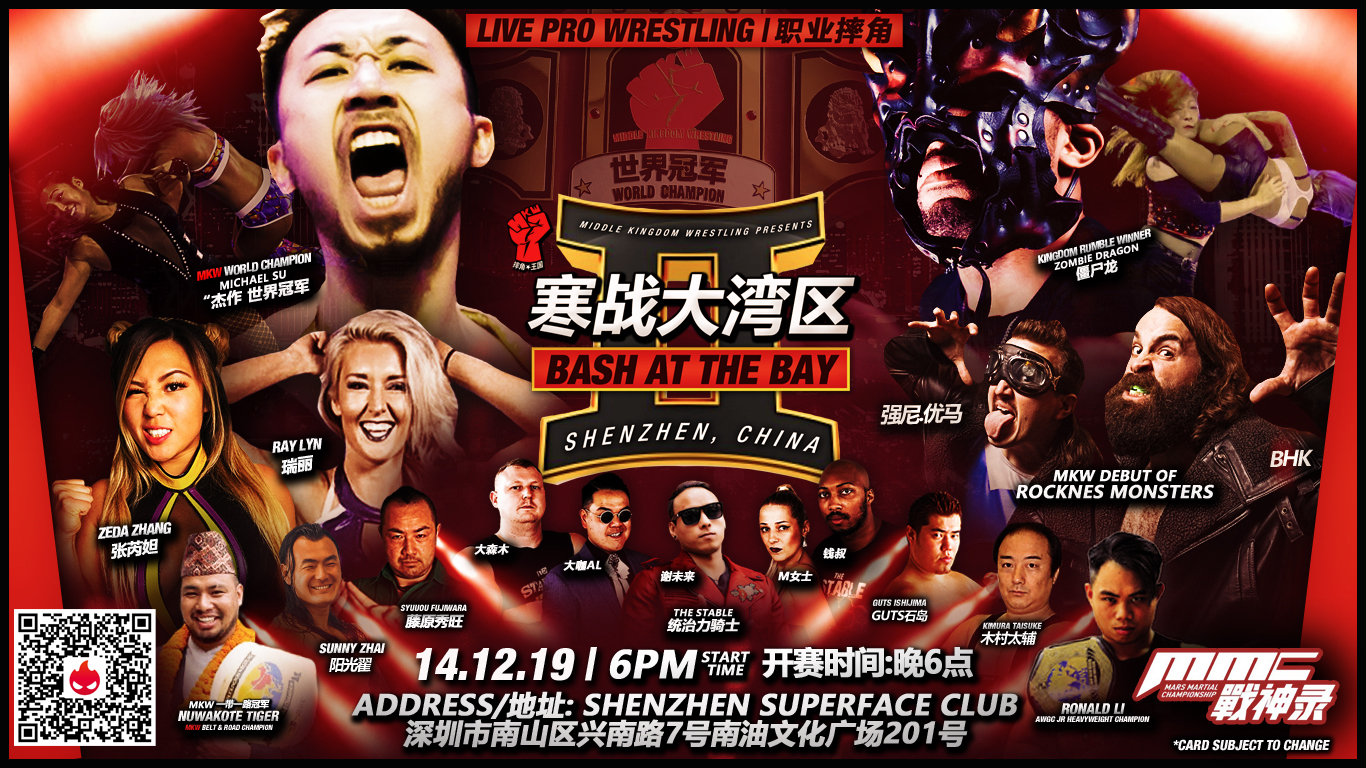 What: Live professional wrestling – eight exciting matches!
Date:December 14 Time:6:00 PM
Prices: Starting from 80元 on Wesaid.com
Where:Shenzhen, China Superface club 深圳Superface酒吧
Address: 广东省深圳市,南山区兴南路7号 南油文化广场201号
Middle Kingdom Wrestling returns to Shenzhen on December 14 for MKW "Bash at the Bay II" at the hottest club in the city, Superface club! Featuring the best of the best of Chinese and international pro wrestling including Michael Su, Zombie Dragon, Zeda Zhang, Ray Lyn, MKW Belt & Road champion Nuwakote Tiger, as well as all members of the elite group known as The Stable, and so much more!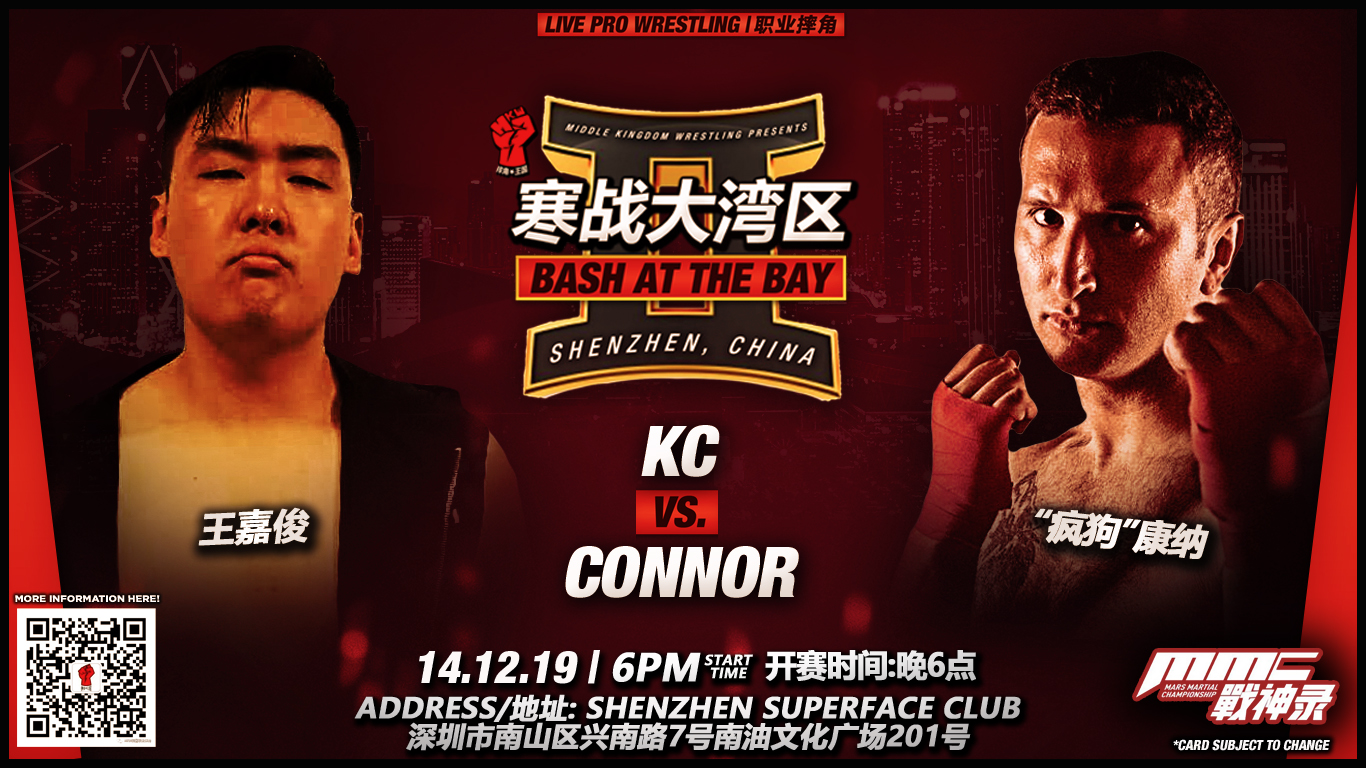 Eight jam packed matches will be featured on the card including one on one, tag team and multi-man matches that will feature both men and women! All of this and so much more will be on the card when MKW Bash at the Bay II slams into Shenzhen on December 14th at the most popular nightclub in Shenzhen, SUPERFACE CLUB. 6 PM start time!
__           HOW TO PAY FOR TICKETS ON WESAI.COM
Step 1: Enter your China mobile phone number.
Step 2: Press this button and wait to receive a verification code within 60 seconds sent via SMS.
Step 3: Enter the verification code here. Step 4: Press this button to proceed to seat selection and payment via Wechat pay. ____________________________、
180元 Super VIP tickets includes front row seats and a Special gift and free match programme 140元 VIP tickets includes second row seats and a free match programme 100元 level tickets includes seats as close to the ring starting from the third row 80元 level tickets includes corner sofa seats」