Press Release
For Immediate Release:
December, 12th, 2017
08:00 (Beijing time)
Pro wrestling rocks Shenzhen on December 16th!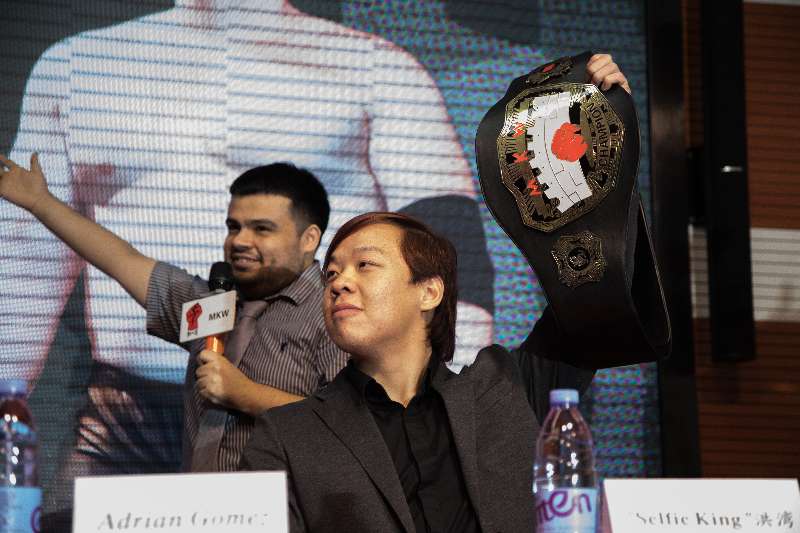 On December 16th in Shenzhen, Middle Kingdom Wrestling(MKW) will be making our Shenzhen debut with a huge pro wrestling event being named "MKW Shenzhen Showcase" that will excite and delight the wrestling starved audience of China. MKW is China's largest and most well known homegrown pro wrestling promotion and has been running events nationwide since June 2015. Since MKW has opened, pro wrestling fans have been clamoring for a Shenzhen MKW show and now, MKW is set to deliver on those desires in a big way.
MKW has connected with audiences in China because of our exciting pro wrestling style and larger than life wrestling stars that often put audience interaction as the forefront of their performances – either as a hero calling for support from the fans or a villainous character taunting the audience, MKW consistently has fans leaving the show with an appetite to see more of the kind of action that only MKW can consistently provide.
MKW's Shenzhen event will be showcasing the "who's who" of pro wrestling with several stars scheduled to appear and perform such as Ash Silva, Uncle Money, Mad Tiger, Gabriel Martini many, many more MKW stars! MKW Shenzhen Showcase will be headlined by an MKW championship match between current champion "Selfie King" Hong Wan versus the challenger, Big Sam  What's more, not only will MKW stars be performing, but they will also be available for autographs and photos before the event.
When asked why fans should be interested in this event during the "MKW Shenzhen Showcase Press Conference" last weekend, MKW CEO Adrian Gomez answered, "This is your chance to see pro wrestling up close and personal in what will undoubtedly be the hottest event of the winter season in Shenzhen. Whether you' re a long time wrestling fan or you're just curious about the MKW product or perhaps you're just looking for a great way to have fun with your friends, spouses or family, we can promise you that there will be no better place to have fun in Shenzhen this weekend than at MKW Shenzhen Showcase on December 16th." Tickets are being sold starting from 100 RMB via the Shuaijiao Wang miniapp and will also be available at the door on the day of the event.
Do not miss the awe inspiring experience of an MKW pro wrestling event!
Venue:深圳龙岗区万科第五园会馆
Date:December 16 (Sat)
Time:4:00pm-7:30pm
(Gate Opens: 4:30pm; Show Begins: 5:00pm)
Ticket:RMB 150 (VIP) / RMB 100 (Regular)
地点:深圳龙岗区万科第五园会馆
日期:12月16日(礼拜六)
时间:下午4:00至下午7:30 (下午4:30 入场;比赛5:00开始)
票价:150 元人民币 (贵宾票) / 100元人民币(一般票)
Link: Pre-Order your tickets for "MKW Shenzhen Showcase" now!