Match 1: Triple T vs. The Bamboo Crusher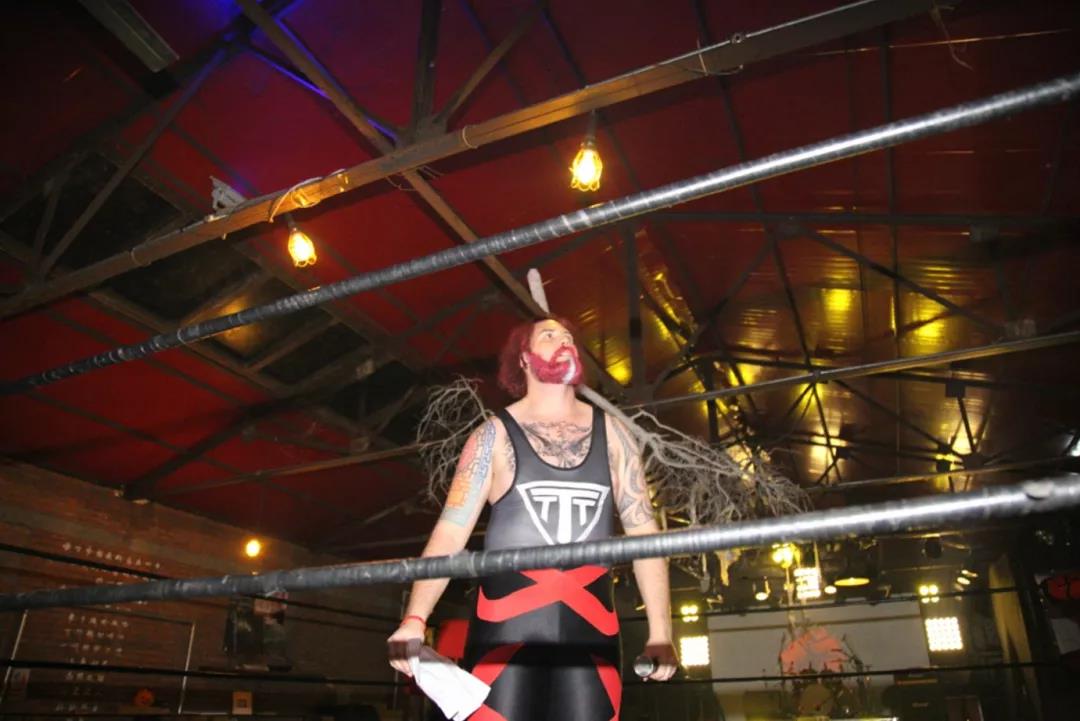 The night kicked off with Triple T coming out and letting everyone know of the results, from the injury he sustained at the Belt and Road Tournament. What started off as a happy moment with Triple T being able to return to the ring, quickly became sour as he wasted no time letting the fans know that they "let him down."
Nicely paced match with the debuting Bamboo Crusher, alot of flashy moves before Triple T put Bamboo Crusher away with a Michinoku Driver, instead of his patented Senton Bomb.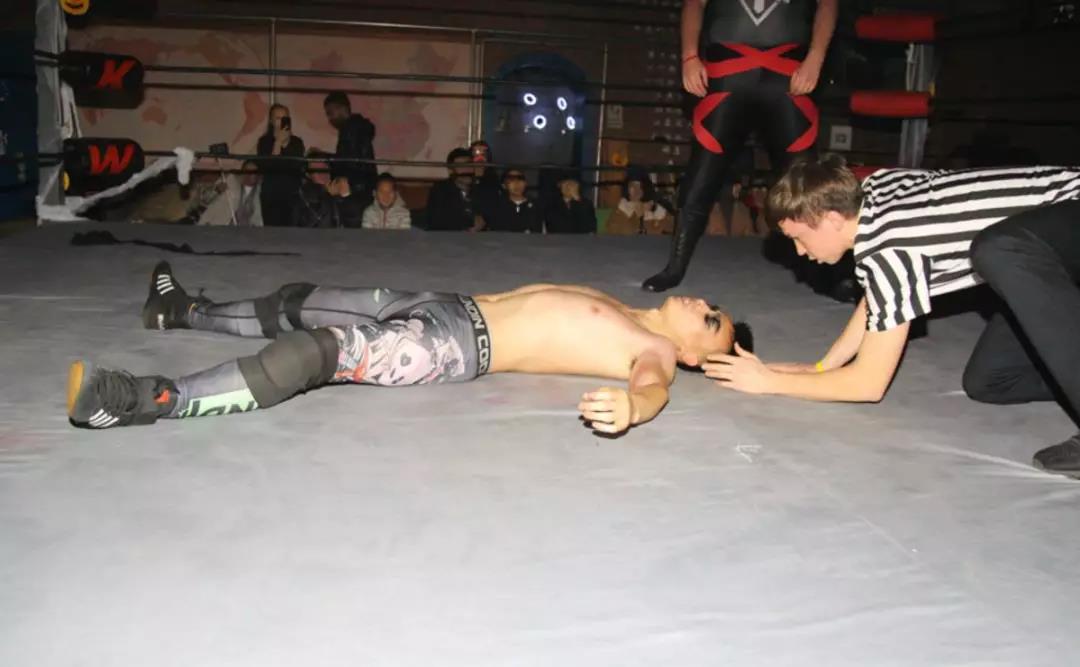 Winner: Triple T.
Match 2: belt and Road Championship (Champion)Black Mamba™ vs. Mad Tiger
The beginning of the match was back and forth, not just from an in ring standpoint, but from fans alike as they were torn between two MKW favorites. Ultimately Mad Tiger gets the upper hand for awhile before Mamba starts to fight back.
The damage had been done as Mamba tried to climb the top rope to finish off Tiger, but it proved to be a wasted effort as Mamba did not reach his mark.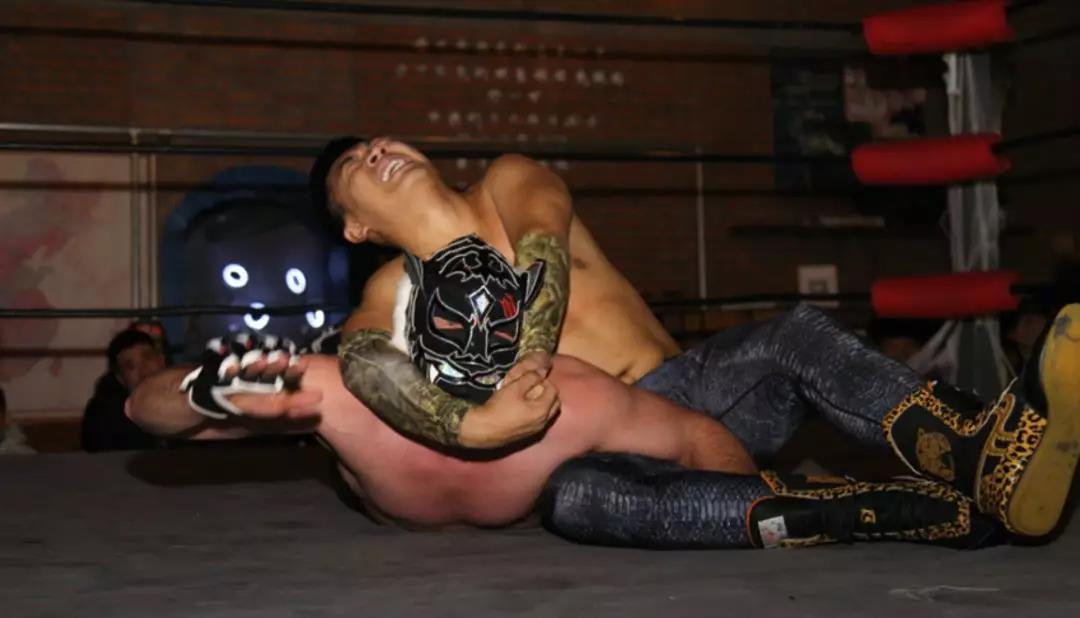 The crowd switching to a unanimous cheer for Mamba, helped him gain a second wind as he hit Tiger with a Corkscrew Kick and a Rolling Cutter to crossface for the win, successfully defending his championship!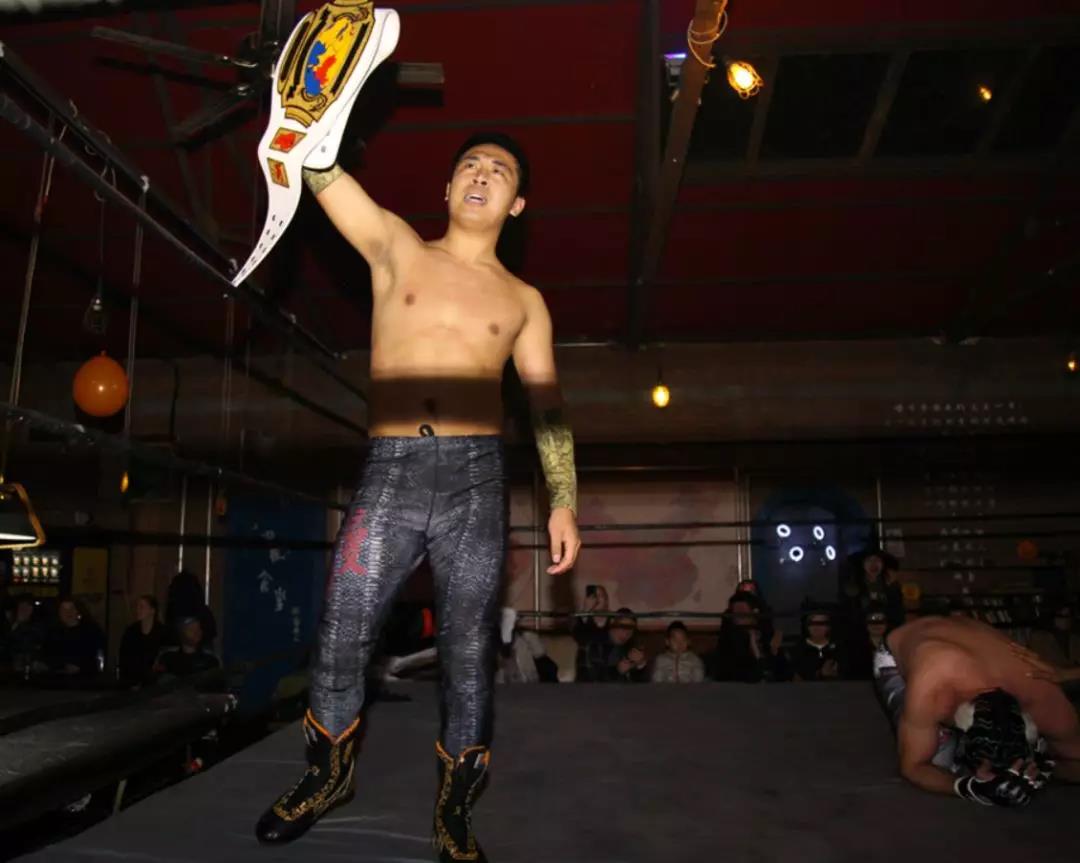 Winner: Black Mamba.
                         Match 3: Cam Ferguson vs. Voodoo vs. Jalapeño Lopez
This match is not your traditional 3-way as Halloween objects are totally legal to use in this match.
The match starts with Cam Ferguson coming out and throwing empty candy wrappers at fans, and then going so far as to say "Halloween is just an excuse by a group of adults, who have nothing to do at night."
Now enters Voodoo who is dressed as…Snow White for Halloween so he's definitely in the spirit of the season! He's having a good time, the fans are having a blast, the ref is not considering he has to "check" him.
Last but CERTAINLY not least is the masked luchador all the way from Mexico City, Mexico. Jalapeño Lopez!! He hit the stage with the traditional Mexican Dance around his Sombrero, while fans cheered along. (he also had a bottle of Tequila he walked out with by the way.)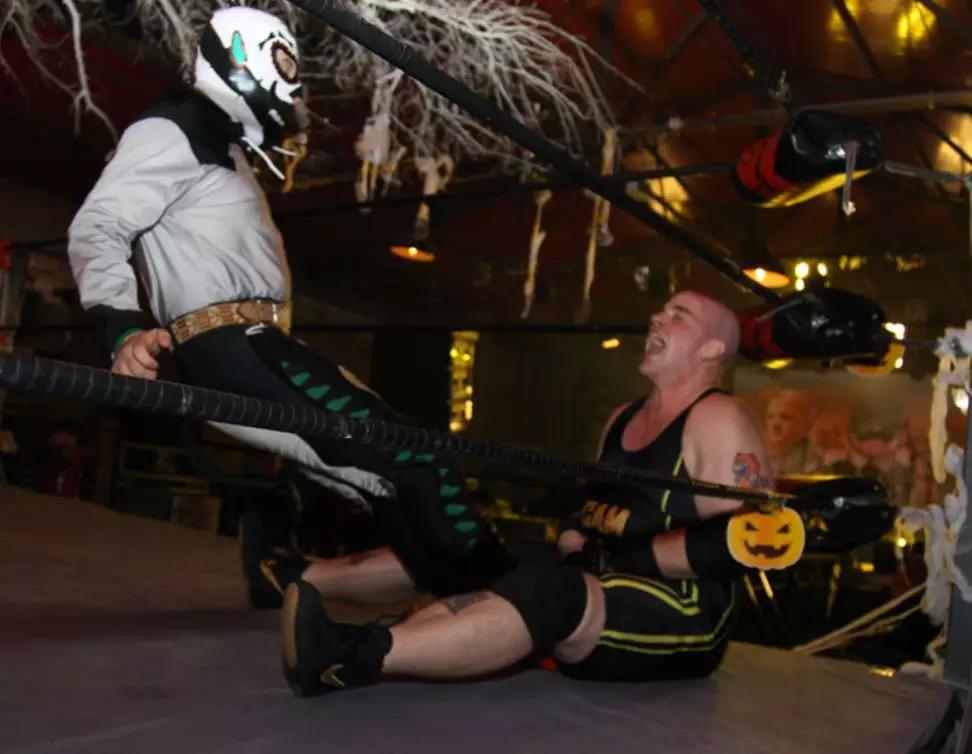 Jalapeño was first on the attack as the newcomer but he and Voodoo could not match the strength of Ferguson.
The offense of Voodoo, while unorthodox, proves to be very effective. More effective than that was a pumpkin being smashed on the head of Ferguson!
Jalapeño nails a pitch perfect suicide dive, only for a pumpkin to "meet the feet" as Voodoo nails him right in the foot.
Ferguson hits a Running Lariat followed by an earth shattering Spinebuster with the victory drawing near, but unfortunately the referee was a bit preoccupied by the candy loot in the ring.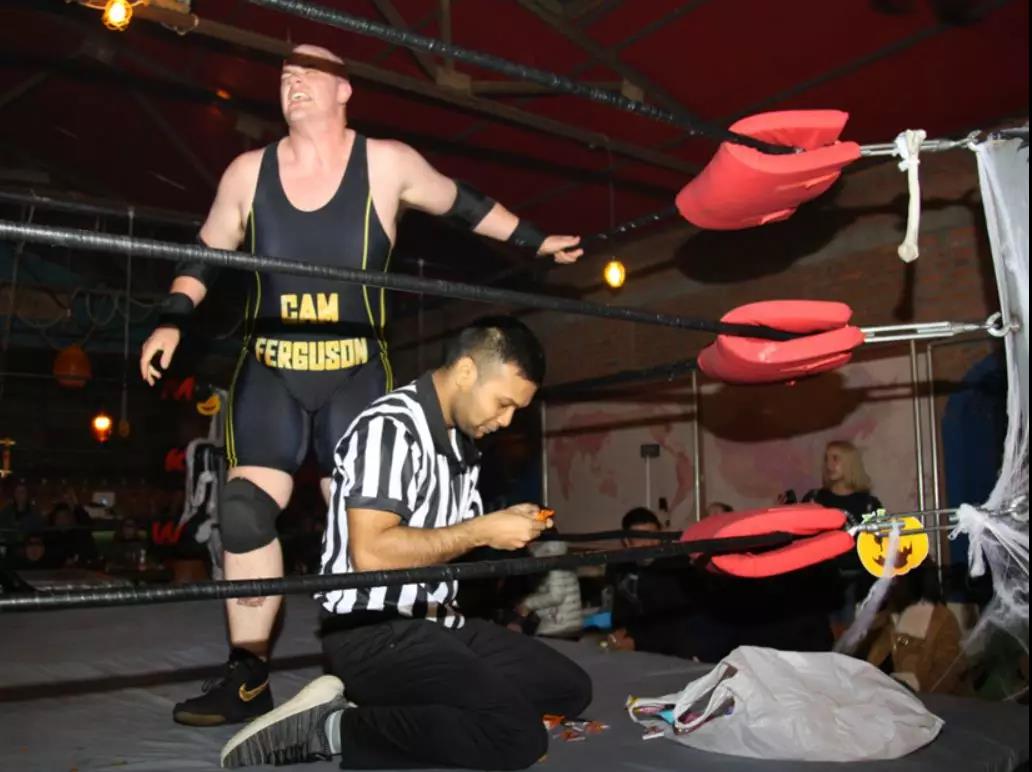 The 3 competitors make their way into a precarious position in the corner building, falling from a tower of doom!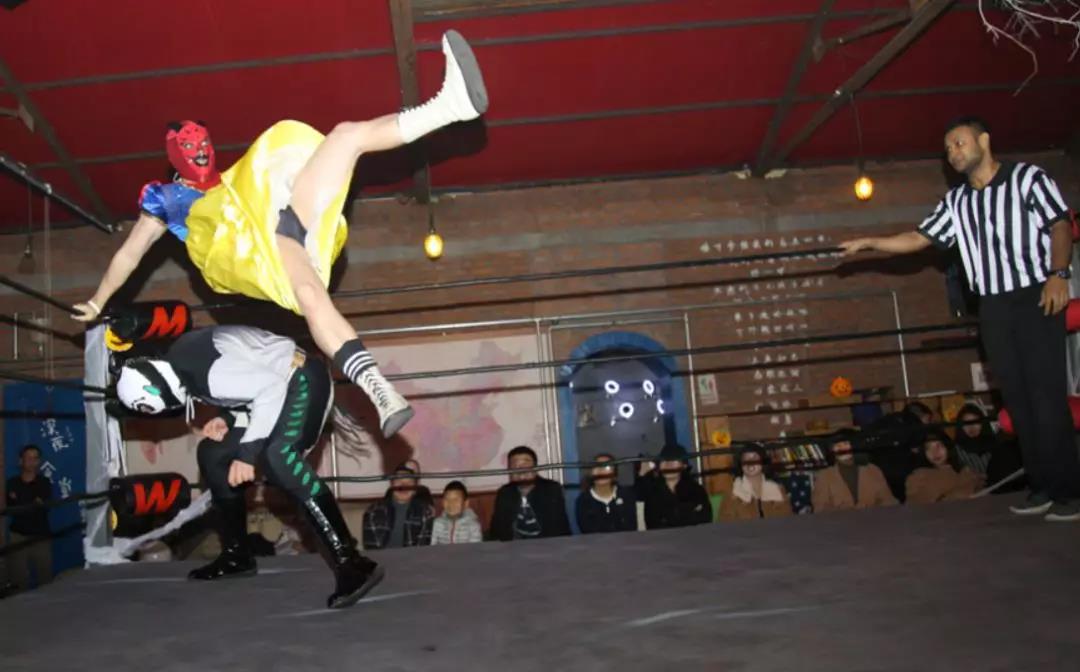 Voodoo and Jalapeño decided to work together against Ferguson by making him "drink the spirits" and the Jalapeño set his sights on Voodoo picking up the win!
                                                               Winner: Jalapeño Lopez.
Match 4: (The Stable) Ash Silva and Uncle Money vs. The Zombie Dragon and Dabai (with Luan Yanfu.)
The Stable make their way to the ring in a disgusted manner as they have no qualms telling off the Harbin crowd.
There's a silence met with Luan Yanfu as the introduction of the hometown favorite Zombie Dragon plays, he points to the curtain as Dabai walks out in his debut against his bullies.
The match started off with Zombie scaring the life out of Money, who quickly tagged in Silva. Silva came with a plan of his own as he wore a mask claiming he would be Venomized. Zombie (using his trademark Lucha-fu learned from Luan) was able to best Silva in the opening minutes as he tagged in Dabai.
Dabai looked really amazing in the ring with a well placed turnbuckle bulldog, only to have his wheelbarrow countered with a facebuster by Silva.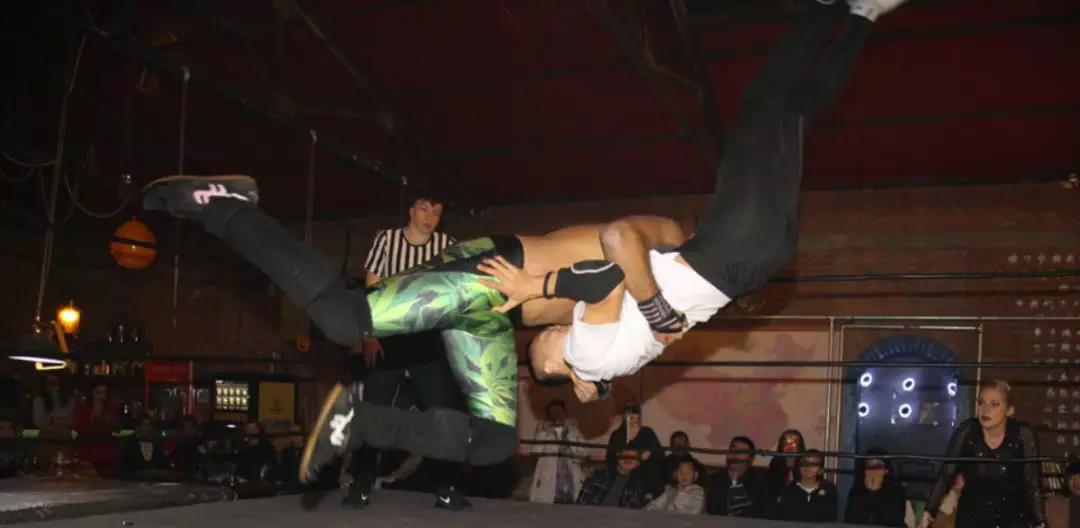 The beat-down starts as Uncle Money tosses Dabai completely across the ring from corner to corner.
Sick double teams like the Stabilizer and Spinebuster Slingblade combination laid Dabai completely out, but instead of going for a pinfall they decided to have more "fun."
Ash spits in the face of Zombie (who's trying desperately to save Dabai) which caused Zombie to grab a bench and attempt to enter the ring but was stopped by the official.
Ash decided to have more fun by placing a balloon in Dabai's shirt and doing his trademarked splash from the top rope!
Dabai finally gets a breath of fresh air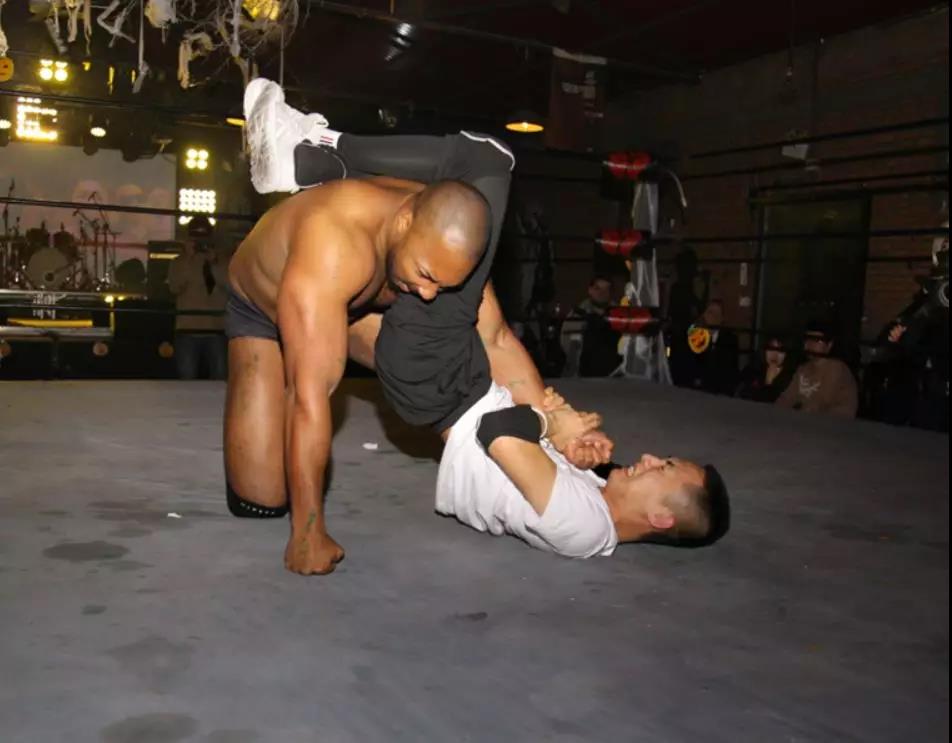 then tags in Zombie Dragon who is like a man possessed going straight for Uncle Money and Ash, hitting his Dragon Toe Dropkick knocking both me to the floor. Dabai begged to be tagged as he had enough and wanted to fight back. Zombie and Dabai dive on Ash and Money, as Zombie and Ash brawl to the back.
Lady Marie enters the ring with an excited Dabai, seducing the young man with her scarf and having Uncle Money capitalize with a devastating Spear!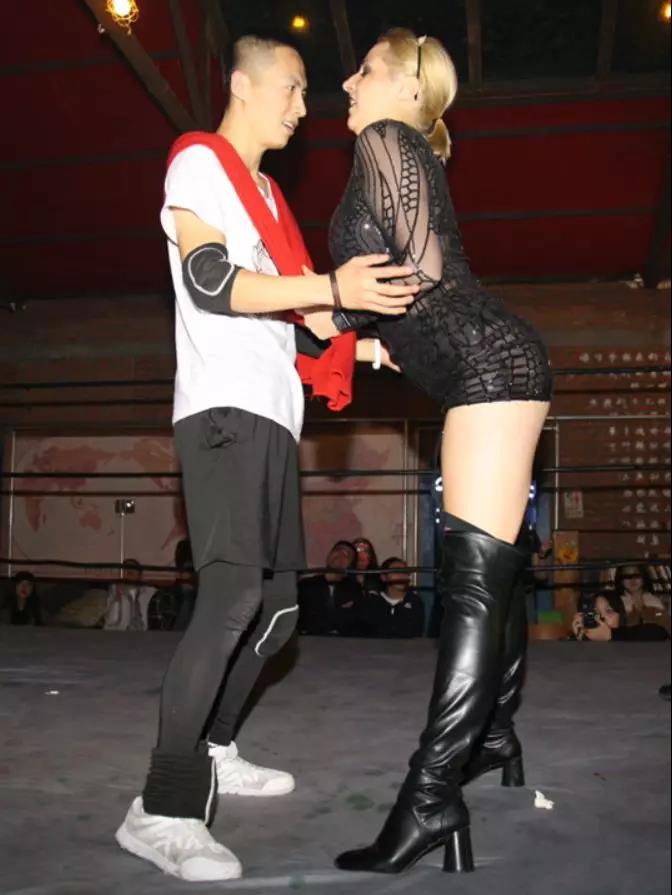 Winners: Uncle Money and Ash Silva
                                                                     Post Match:
The assault continued as they pummeled an already defeated Dabai, they took him to the stage and attempted to hang him, choking the life out of him, right before Luan and Dragon returned to the fray.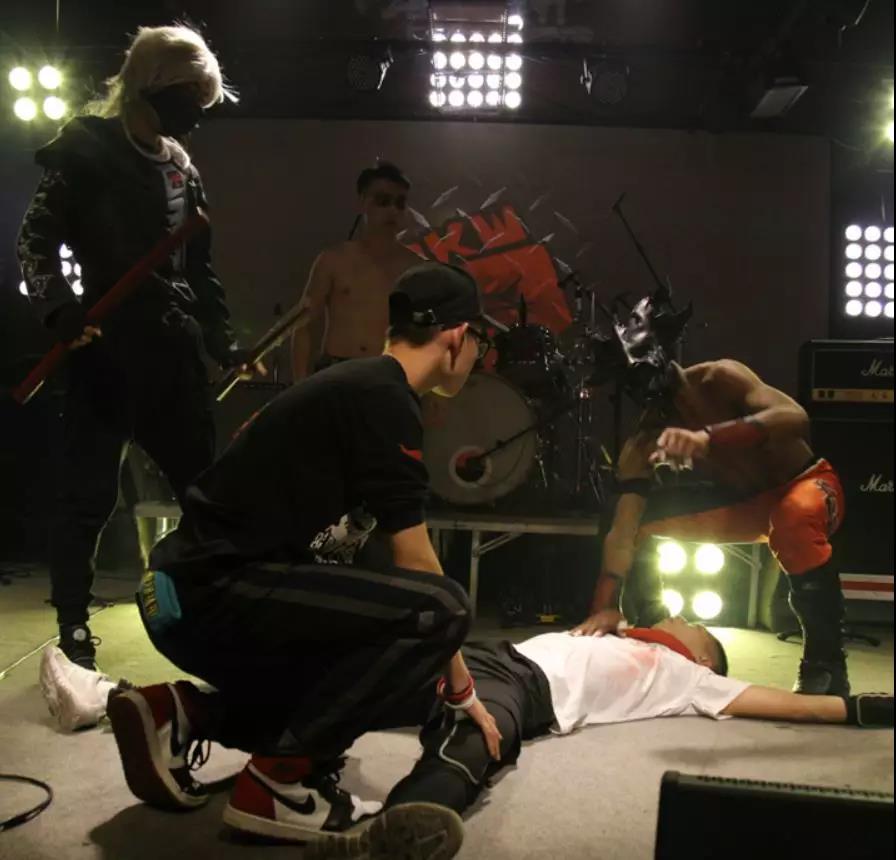 Dabai was unresponsive as Zombie Dragon had staff and fellow wrestlers take him to the floor (to be closer to hell I presume) then opened up his Psalms of Satan, bringing back a broken spirit in a defeated, distorted, Dabai!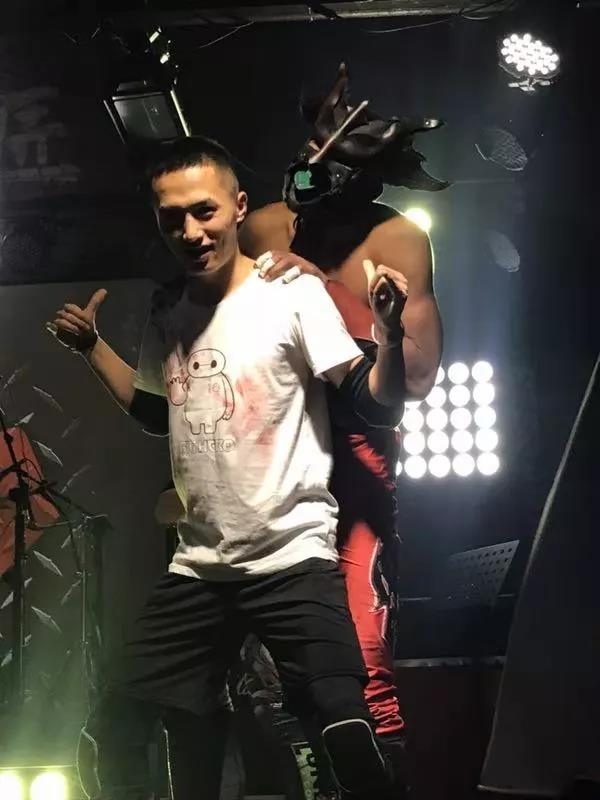 ---