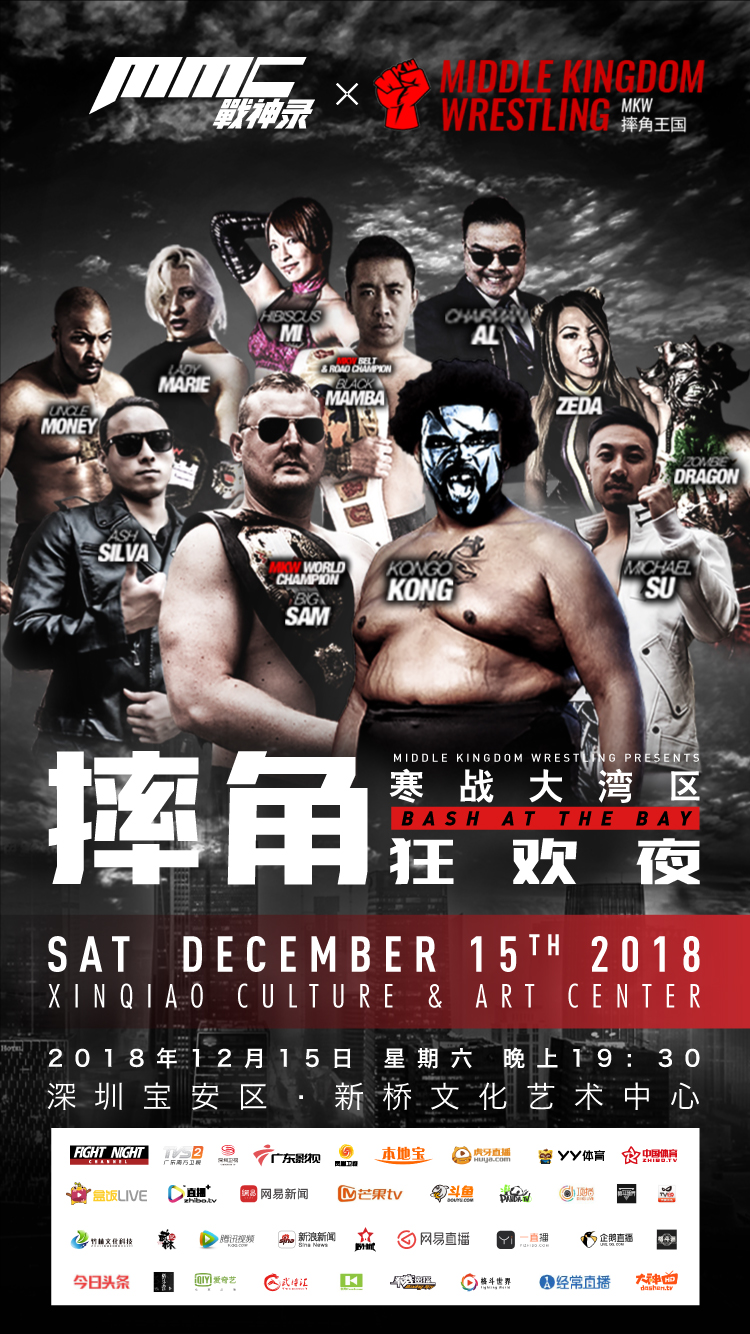 Middle Kingdom Wrestling(MKW) is partnering with Mars Martial Championship(MMC) to bring You – the world – the official LIVE broadcast of MKW Bash at the Bay on December 15.
MMC is one of the most powerful fighting network platforms in China and this partnership ensures that the fans from all around China can enjoy a crisp, high definition LIVE viewing experience of MKW's biggest show of the year! This puts MKW in a position to showcase the biggest stars in the Chinese pro wrestling scene today like MKW world champion Big Sam, MKW Belt & Road Champion Black Mamba, the anti-hero Zombie Dragon, "The Monster" Kongo Kong and the sexy Zeda Zhang to potentially tens of millions of fans in China.
We had a chance to reach MKW CEO Adrian Gomez to comment. "MKW is about showcasing the best professional wrestling in China today" Adrian Gomez continued, "And this partnership with MMC gives professional wrestling fans in China the chance to view the biggest pro wrestling event of the year at absolutely no charge on one of the best combat sports networks in the country. It's an incredible win for everybody."
MKW Bash at the Bay will be broadcasted on December 15th starting at 7:30 PM(Beijing time) from Shenzhen, China.