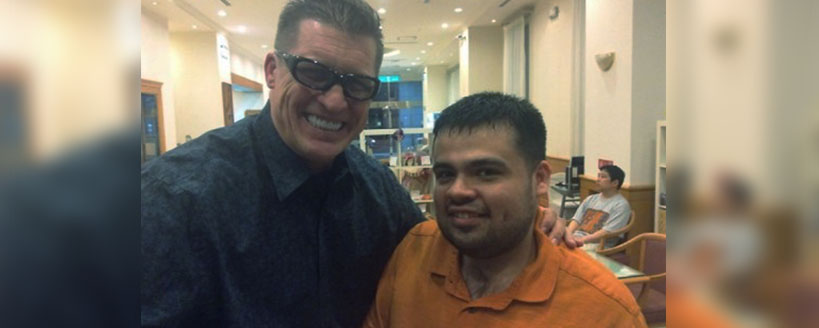 MKW was established in July 2015 with the intention of providing exciting professional wrestling shows to local Chinese audiences.  MKW develops local and foreign talents and presents scripted stories and matches on a live stage, and tapes pro wrestling matches to show on video services such as Youku and YouTube. There is nothing in the world that can match the atmosphere and excitement of watching a live pro wrestling event from MKW.
Pro wrestling is a billion dollar industry in America and around the world , with a long rich history in America, Europe, Mexico and Japan – going back nearly 100 years.  With WWE now expanding into China, the Pro Wrestling fan base in China is rapidly increasing.
MKW pro wrestlers are the best and most exciting superstars to watch in China and Southeast Asia.  We have developed local Chinese players like The Slam, Lenbai and "Selfie King" Hong Wan. We also have a roster also contains pro wrestlers from several countries such as France, England, America, Singapore and Italy
MKW players are professionally trained and can have matches against each other in a traditional environment, such as in our MKW professional WWE style ring or in open spaces such as bars and night clubs. MKW can be booked to work in nearly every type of environment and the result will always be the same: hundreds of fans watching and cheering loudly.
MKW also has powerful alliances with pro wrestling organizations all over the world – this includes top American company "American Pro Wrestling company APWA-  The American Pro Wrestling Alliance and ABC France , the largest pro wrestling organization in France.